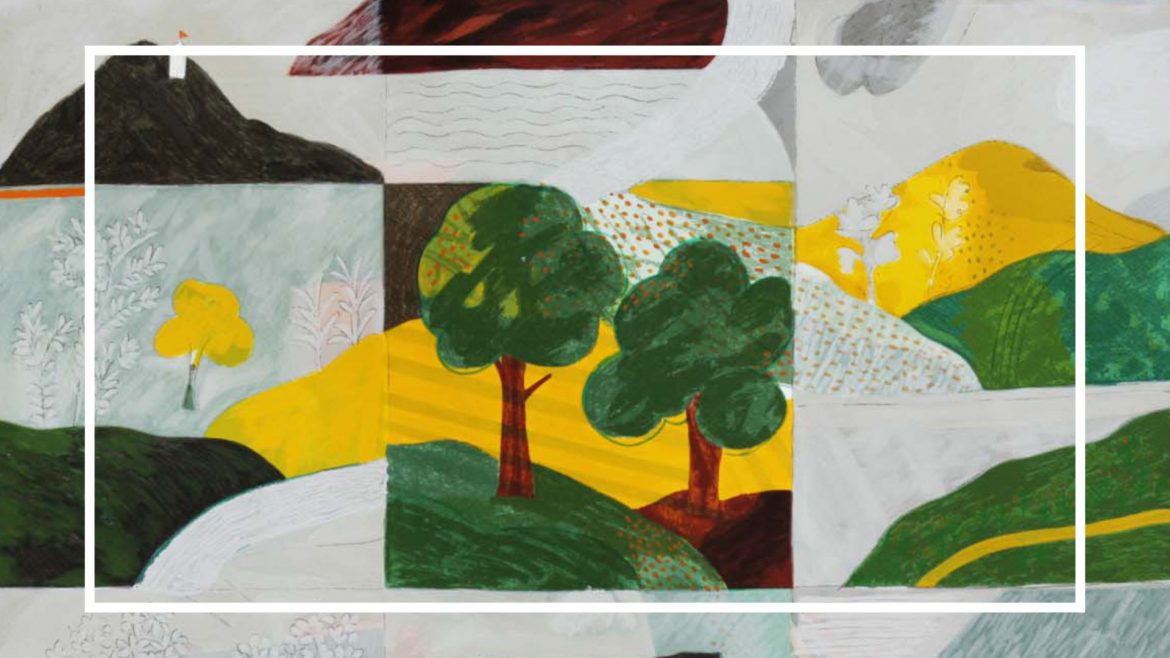 About
Karishma Ankleshvaria is a 16-year-old student studying in Class 11 of the Arts stream in Surat city of Gujarat, India.
Why Art?
Like everyone, I have been exposed to art and its various forms since childhood. Whether it is from movies and music presented on television and radio or just doodling on a slate, there always struck a feeling of curiosity in me when I experienced any of these art forms. So, after listening to songs at first, I started exploring more forms of art like dancing and writing. Gradually, this curiosity turned into liking and appreciating the art forms which I explored.
Connection
Connecting with these art forms came rather naturally and effortlessly to me. I just look or feel the work of art presented before me to feel a connection. After realizing that this natural connection brought mindful experience in me, I started doing it more often by writing poems or composing music. Hence, mindfulness is the reason behind this connection.
A Girl with Parrots by Haku Shah
Have you ever felt the need to just disconnect from the world and enjoy the moment as it is? Well, this is the exact feeling you will get from this serigraph by Haku Shah. The softness of the colours makes it easygoing and showcases the girl's calmness. This captivates us as the girl is captivated by the parrots. The background being grey, states that it is completely ignored by the girl who is busy enjoying her tranquillity. The momentum shown by the free and somewhat chaotic lines drawn, ironically, symbolises the calm state of the girl. She has so indulgedA in her solitude that the parrots stay still and rest on her hands. At a few glances, one can come to the realization that; like this very girl, by turning our everyday life and its chaotic hustles grey, we will find a tranquil, calm, serene spot to colour as well as appreciate it as it is.
A friend in need is a friend indeed. This quote immediately comes up after glancing at this serigraph by Naina Dalal. Just like the girls here with similar colours within them in the background of pink, suggesting a good time, the mere presence of a true, good friend who shares your values and supports you when needed can be enough for you to be content and enjoy life. This serigraph also reminds us of the Holi festival in which people shower each other with vibrant colours and have a good, pretty pink time. Just like the friendship of Lord Krishna and Sudama, there seems an indiscriminative bond between these girls. Also, a little bit of nostalgia shivers our faces as we get reminded of our childhood days when we just had fun without any obstructions or discrimination.
Kahwa – II by Ratan Parimoo
A good time of bonding and connecting can never fail to make a person's day. This good time gets enhanced to a great one with traditions. Traditions, which are followed for uncountable years, are the evidence of our past, pleasantness of the present, and guidance of our future. Kahwa, which fits perfectly with the description of tradition given above, is a tea traditionally made in Kashmir since the First and Second centuries AD. Like the meaning of the word 'Kahwa' which is 'sweetened tea', the beautiful ladies here in the serigraph with their traditional Kashmiri attire, seem to have a sweet mellow time together.
This sense of togetherness will go on as long as these traditions are safe and sound. These priceless traditions allow people to gather around, follow and do activities together and connect emotionally. The way these women are seated together on the floor is another glimpse of tradition followed mostly by the people of  India. Hence, this artwork oozes out that warm feeling of belongingness which is felt through traditions in the most beautiful way imagined.
 Seated Girl by KG Subramanyan
As the first impression, the colour blue usually represents and reminds us of the blues we have. But the passive, calm side of it is shown after we stay, wait for a while and observe. Just like this seated girl in the serigraph is observing the birds patiently while enjoying her solitude. Going through the wavy blue lines around this girl, a kind of cool-headedness seems to take over. The brown in here seems to give warmth, thereby giving a sense of comfort. This collectively seems like life. We go through a lot of sweet memories and sour incidents during our lifetime. Indeed we grow through them as well. The warmth of the browns and the cold of the blues here, fit as an example. The loose strokes in here let us loosen the tight grip we have on our life. Tightening this grip will only make us lose our minds. While loosening it a little may make us groove through these little joyous moments of life.
Life. This word of 4 letters is powerful enough to make us recall more than four decades worth of incidents. From newly entered infancy to naive childhood, to immaturely passionate teenage, to individualistic adulthood, to sophisticated middle age and finally, to the second infancy; old age. All of this is somehow shown in the serigraph. The elements of life like Mother Nature, religion, wildlife, infrastructures created by us and so on, can be seen here too. Actually, a lot of things are seen here, all together. Thus, this rather makes the serigraph complicated and overwhelming to get, but despite this, everything seems to settle and go well together in a flow and in the end, makes sense. Hence, all of this aptly gives justice to the title of this serigraph, Life.
The shining Sun here represents the season of summer which thereby, showcases the cycle of seasons we have with us. For closure, whether we completely get an idea or understand the serigraph or not, it will continue to showcase what it has and what it doesn't. Just like life. That being so, life goes on, until it's done.
From  Everything is fair in Love and War to  Love is blind, it can be proved that love won't suddenly conquer the power of vision when it comes to gender, race, face, colour, or anything but the heart of the person you have a soft spot for. This serigraph presented before us represents that exactly. But, people tend to give away their eyeballs to this blind love which can be felt and seen in this artwork just because of the fear of other people's judgement, the fear of walking on the path less travelled. Although this is decreasing day by day, there still exist obstructions.
But, love, you will think twice before actually writing these four letters, not that you will stop thinking during or after writing them too. That's the amount of impact this word possesses. And no matter what, no matter any obstructions, love would eventually find its way to be in the spotlight of your heart and your so-called logical brain as well, and sometimes it will even get a tight hold of your entire existence. As accurately said by a great Archaic Greek poet, Sappho,
With his venom
 Irresistible
        and bittersweet
     that loosener
     of limbs, Love
 reptile-like
          strikes me down.
Browse the Collection of Limited Edition Serigraphs produced by DRS Editions ®
Photos and Text © Chaitya Dhanvi Shah