Public Art to me is any art that is in public (visually and functionally) for the society, for men, women, birds, animals, trees – for the ecosystem. It might not serve everyone but even if it serves any of the above-mentioned stakeholders in the ecosystem, I think it serves its purpose.
Most often when we hear the term public art, we only relate to sculptures or installations. But according to me, public art is a wider and bigger term. We can't limit ourselves to a medium or scale when it comes to public art. How effective the art work is in the life of people or society matters the most while defining a public art.
Why is public art important for a society
Public art is very important in today's stressful times. As a society we need to be creative. The society as a whole needs to develop artistic and aesthetic sense. Public art will at least ensure in keeping the taste of art and culture intact in the present and future generation. It will help you shape your personality and assure you of not degrading your lifestyle.
Imagine you going for a meeting or a lecture and you see something beautiful around you and a bright idea crosses your mind. You are tired and you see something interesting that inspires you! Imagine how this can change life on a daily basis, enhancing our standard of living as a society. Some may argue that public art can't give you fresh ideas and creative thoughts always. For a moment, I may tend to agree. But at least it wouldn't deteriorate your aesthetic sensibilities.
From public art you can get to learn tales of the city's past and also what the city can do in future with subject-based works.
One can enjoy the beautiful colours, lines and strokes, learn from the artist thought process, ideas and skills converting into art education and appreciation.
Art in public is a sign of equality in the society – art is for all – from laymen to industrialists.
Public art doesn't require huge investments. It can be done in minimum cost with the best usage of material.
You can't argue that people don't understand art, so what is the need to spend so much for the visual appeal. Unless, we don't showcase art it in front of people, they won't value it. Imagine, if we start wearing black or white clothes every day! Or don't show interest in fashion and designer clothes? What will happen to us? Don't we ever think of what will happen to our city, our neighbourhood and the future generation – what impact would that have on our mind?
With public art in the city there is never a dull moment around. Why do we keep designer bags, wear designer clothes, have expensive mobile covers? Why do we buy exclusive carpets, flowers vases, and paintings to decorate walls and other idle spaces in our home? Public art provides the much needed decoration to our city. If we decorate our homes then why not our city? Why not those public places where millions of people pass by and yet we ignore it? To sustain as a great society – public art is very essential.
One of the major reasons why public art is not of much use these days is because of the cars, trains, and buses running here and there. We don't walk. So how can we feel and appreciate public art until we walk near it and get to admire and enjoy it? If a car runs at 50 kms/hr how will we even remember a public art's form, leave alone the details, subject, artist and the idea behind the work.
We need to spend, but the counter argument is that we can at least install public art so that people develop interest in walking. Locals and tourists can enjoy art and beauty in the surrounding area with public art.
Why public art is beneficial for tourism boost
While traveling and exploring cities, public art has always been very important for me as it provides a quick sense of the place's history, political scenario over the years, and about the people – mainly the attitude and standard of living in current times. Half the work of a city is done to impress its tourists with the 'right' kind of art in public.
The ruling party or the party under which the initiative is carried showcases the party as intellectual and cultured, who care for art in the society. The much ignored creative community can also be part of the political scenario.
Any city can become a tourist destination by installing public art and people can travel far places specially to see it. Though Taj Mahal was not intended to be public art, but the way people talk about its art and architecture and the way it is made public, with that sense we go to Agra only to see Taj Mahal, or for that matter, global celebrities (like presidents and prime ministers of all every country who visit India) go to Agra only to get clicked at Taj.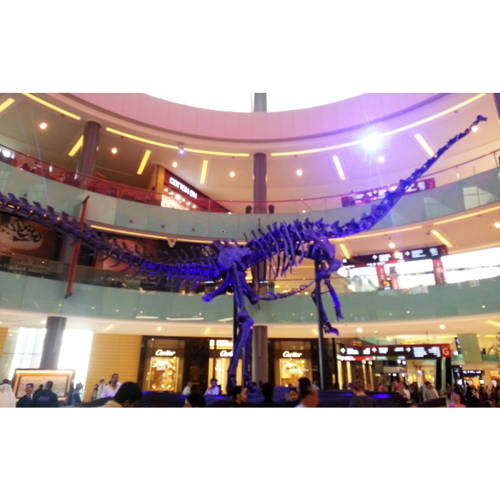 It is a collective effort, we can't blame the government or the artists. We also can't keep asking the corporates to fund us all the time. Nor can we keep going from society to society to collect donations or funds as 'Chanda'. Once the artwork is on display in public, every citizen is responsible to protect it. It should be a collective effort, where all stakeholders of the society should play an equal role in building a better India, better city, better state and above all, a better life.
What's your take on public art and how did you find my take on it? Please share your feedback, would love to read your viewpoint.
Photos and Text © Chaitya Dhanvi Shah
The above photographs were taken by me on my visit to the respective cities over the years.