New Delhi, the capital city of India decides the political, social, geographical, economical, and cultural aspects of Bharat. It is obvious that the city has had something special about it for many centuries. Apart from being the centre region of India, it has to have a varied scope in the land whereby from rulers to royals, politicians to painters select this city as their home. For many of us, this metropolis symbolises power. The power to rule and the power to dominate. It is a common perception that people from Delhi are gutsy, candid and straightforward. The term Dilli Se Hu..suffices everything that speaks about Delhi's attitude.
For me, initially, it was an uncomfortable space to live in. Gradually, understanding the city I realised, it thrives on immigrant workers to industrial lobbying to political power that governs the entire nation. This survival of the fittest outlook has inspired Delhiites to be BOLD and FEARLESS.
So, the next question that can pop up in anyone's mind could be, can a city influence an artist and his art? Yes, it does. Sometimes, directly and many times indirectly. But, yes it does and that's how Boys From Delhi came on the surface. In this case, apart from looking at the aesthetic value, the scale of artwork, visual beauty and investment opportunity, I was more interested in finding one common element in all the artworks that reflected the essence of Delhi. Just like there is diversity in people, the artist from Delhi offers diversity in style, subject and technique. But, that one quality that brings out true essence in their artworks is that of being Fearless.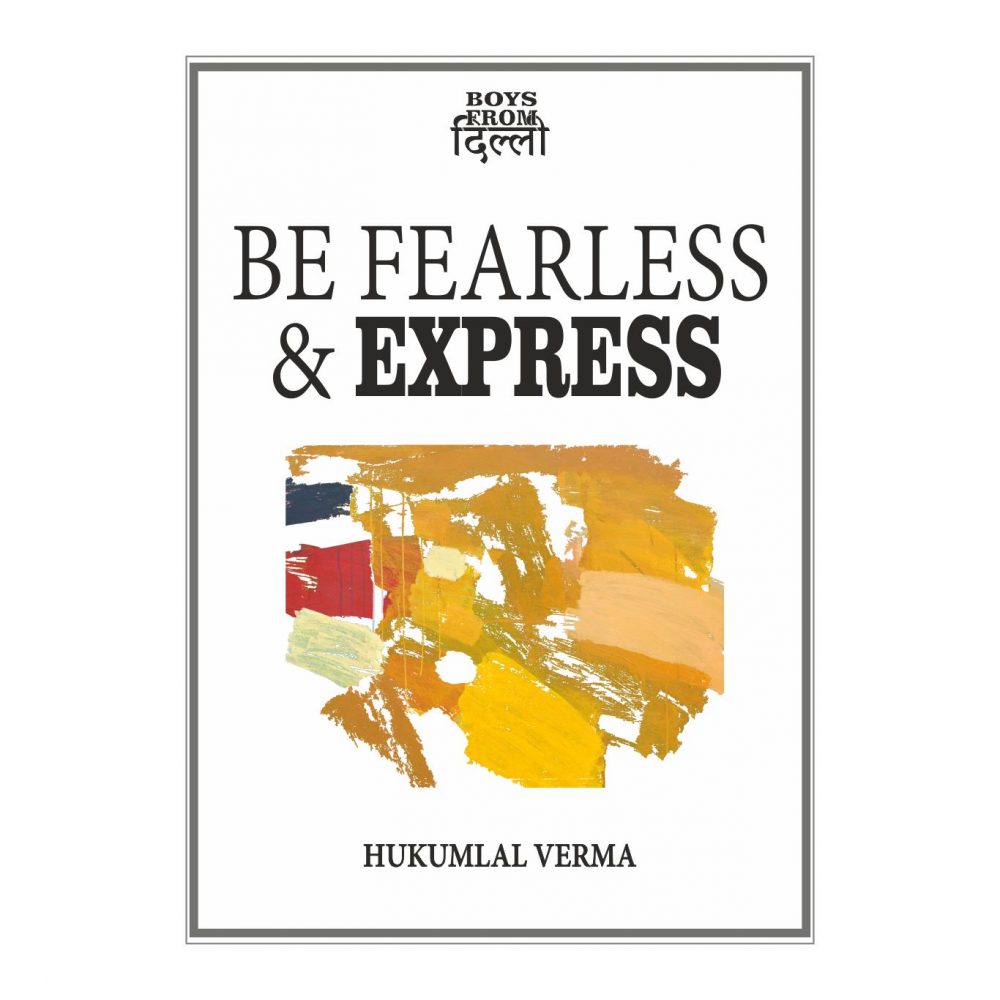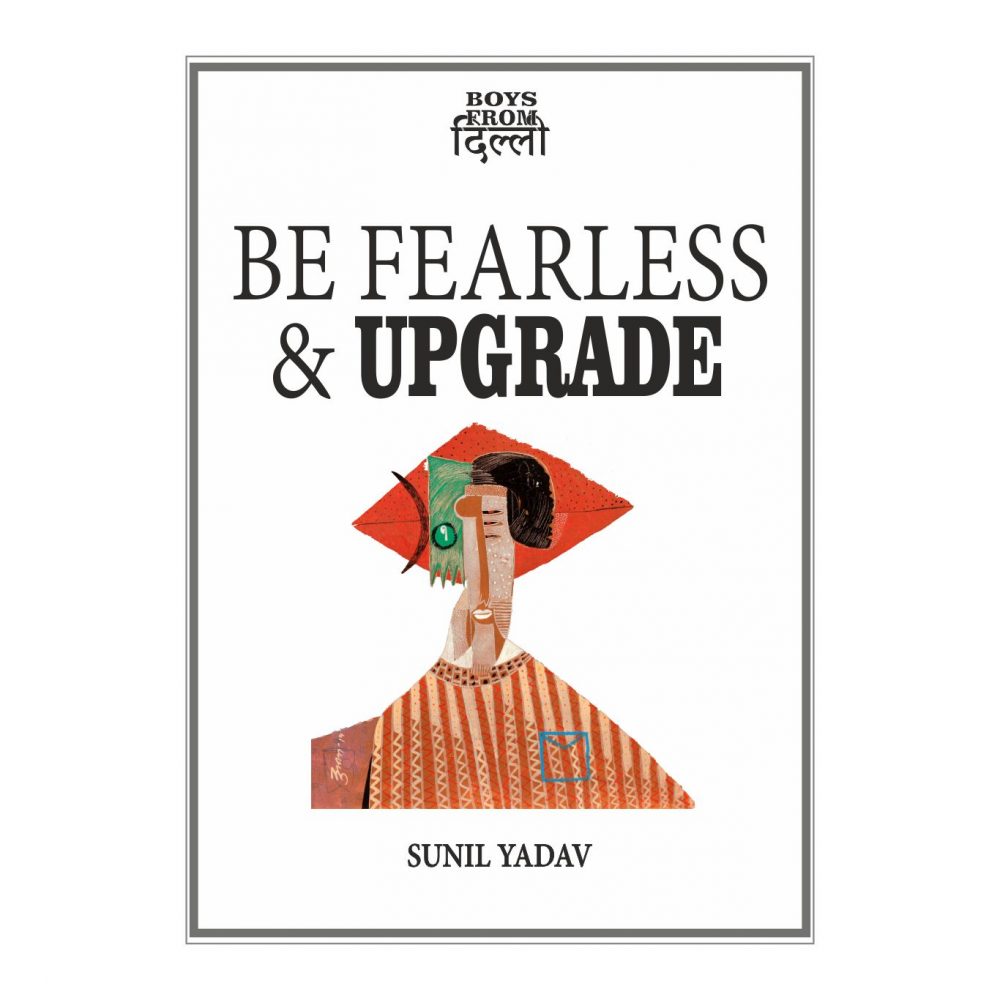 Starting from Faiyyaz Khan, he motivates us to be fearless and THINK. Artist Gurmeet Marwah inspires us to be fearless and LOVE. Works by Hukum Lal Verma encourages to EXPRESS oneself fearlessly and Sunil Yadav's works stimulates to UPGRADE in life. Vipin Singh Rajput's works energizes fearlessly EXPERIMENT whereas Vikash Kalra's works rouses the viewer to be BOLD in spirit.
That leads us to the next question: How to look at art? What is so special about these artists and their works?  Let's find out.
Define an artist? An artist is a person who has a strong imagination and thinking abilities that makes him class apart. With Faiyyaz Khan, I see a similar trait. He takes these simple objects, thinks, and converts it into a creative piece of art. From painting the realistic Owls, that symbolises good fortune and wealth he expands himself to creating a surreal world where his figures are curvaceous, erotic and sensual that stimulates the viewer.
The work titled 'movement' reminds me of the great Salvador Dali. To create works like movement one needs an Out-of-the-Box imagination, whereas to create a work like 'The Owl' one needs concentration and concept. His ability to work in both the extreme conditions (realistic to surrealistic), using soft and dark colours, and creating fantasy worlds makes him a valued creator. 
Gurmeet Marwah is a witty and fun-loving guy that reflects in his works. His works are a great combo of symbolism and sarcasm at times. I liked the fact when a conceptual artwork makes you secretly smile at oneself or the situation around you. The bold charcoal lines that reflect his mental process are the heart of his work. Having said that, the real jewel is hidden in his selection of the subject. 
He stands tall from the roof of Qutub Minar and urges everyone to fearlessly Love. Whether it is the Gandhi series, the Monkey with love tail or the Gun with Heart (Love is Solution), he dares, acts, and cares to love. In the era of war, fights, ego and jealousy, do you know anything better than to love and be loved? Is there anything greater than love? Such selection of subjects can never go out of fashion. In fact, it can guide the world to maintain peace and brotherhood.
At first sight, Hukum Lal Verma's works are all about colours. On a second thought, it is more about expressions. These abstract expressionist works give you an absolute pleasure of viewing pure abstraction. Somehow, it inspires the human life to think beyond the routine and express themselves fearlessly. Bhavna (emotion), can be in all sorts of colours and forms. Verma's artwork guides me to understand that a good composition of personal and professional life can lead to a balanced life.  
I love the purity and honesty of his brush strokes and colour application. It is natural and spontaneous that makes his art relatable. With the help of a strong technique that he possesses, his work speaks for himself that he can convincingly communicate his bhavna. Anyone looking at his art will actually feel, जो दिल और दिमाग में है, वही कैनवास पर है!  (What is in the heart and mind is on the canvas!) Don't we need this kind of art in our day to day life that inspires us to express ourselves?
How to define a talented artist? An artist who can work in every given size, varied subject and style. Sunil Yadav is an artist who is not only passionate about art but also has a vision to develop something that can contribute to the tradition. It is this goal that is reflected with his variation in subject, size, skill and style. 
Often people ask where is Indianness in today's Indian contemporary art? What if Indian artist work goes global, how will it differentiate itself from others? Yadav's works offer Indianness with a stylish dose of global contemporary movement. The strong composition is connected with his roots, the rural Indian elements from figures, to alphabets, numeric digits to public elements. These elements translate into visual magic on the surface. Yadav fearlessly upgrades himself as an artist by performing on small to big surfaces, cubist figures to moulding natural objects to abstraction.
Whenever I meet Vikash Kalra, he has millions of bold ideas and the excitement about his art is contagious. Now one can understand how these lines correlate with his influx of several ideas and why his works are upfront bold?
Kalra's works inspire you to be confident in what you do. He is bold even while composing flower vase series to painting streets, nature and portraits.  Generally, flower vases are shown delicate but Kalra being Kalra, has painted it with a strong impact on maintaining its delicacy. The portraits in black and white is the real Kalra. Every line and stroke has a pure emotion. Meanwhile, the understanding of colours is seen in the nature series, where the shades of blue and the backlit enhances the powerful black outlines. A confident work on walls can definitely set a positive ambience around us. 
Who is a new age artist? An artist that experiments with material and medium. Globally, since long back artists have started experimenting with the material while India is quickly filling the gap. Artists like Vipin Singh Rajput have the vision to produce something that is 'New'. 
A natural or true artist experiments, fails and rises, with a different material which shows the will, strength, understanding, and confidence of the artist's skills and conviction. Rajput's works are an interesting blend of abstract using Indian textiles in the forefront. The beauty of abstraction and the control of such material in smaller and bigger works is immensely well conducted. Rajput's experiments with forms and creating one's own form is what keeps him alive as an artist and shows he can go to a great extent as a visual artist in future.
Such young artists represent India's aspiration and have the opportunity to take the cultural legacy forward. The beauty of these artists is they are connected to their roots and have the skill, ambition and conviction to go global. Indian art needs more such artists who think, experiment, express themselves, visually, aesthetically and commercially on a bigger scale. While writing this blog, I realised that the future of Indian art is in safe hands. I hope this collection of Indian artists and their artworks will inspire you to be fearless and bold, to think, love, express, upgrade, experiment, in life, just like their city influenced them!
Photos and Text © Chaitya Dhanvi Shah